SML Life Jacket Safety PSA
SMITH MOUNTAIN LAKE HISTORY
ALMOST 55 YEARS AGO, surveyors arrived in rural Bedford, Franklin and Pittsylvania Counties to flag 800′ above sea level, the point at which Appalachian Power Company would retain the right to flood. Bulldozers followed and carved a ribbon of land 500 miles long which was the stopping point for the impounded waters of the Roanoke River, also named the Staunton River below the point where the Blackwater River flowed into the larger Roanoke.
The Staunton River formed a giant horseshoe bend and snaked it's way through the gap of Smith Mountain. The only clearing done was to those trees which would reach near or above the surface of the water. Everything else was left standing.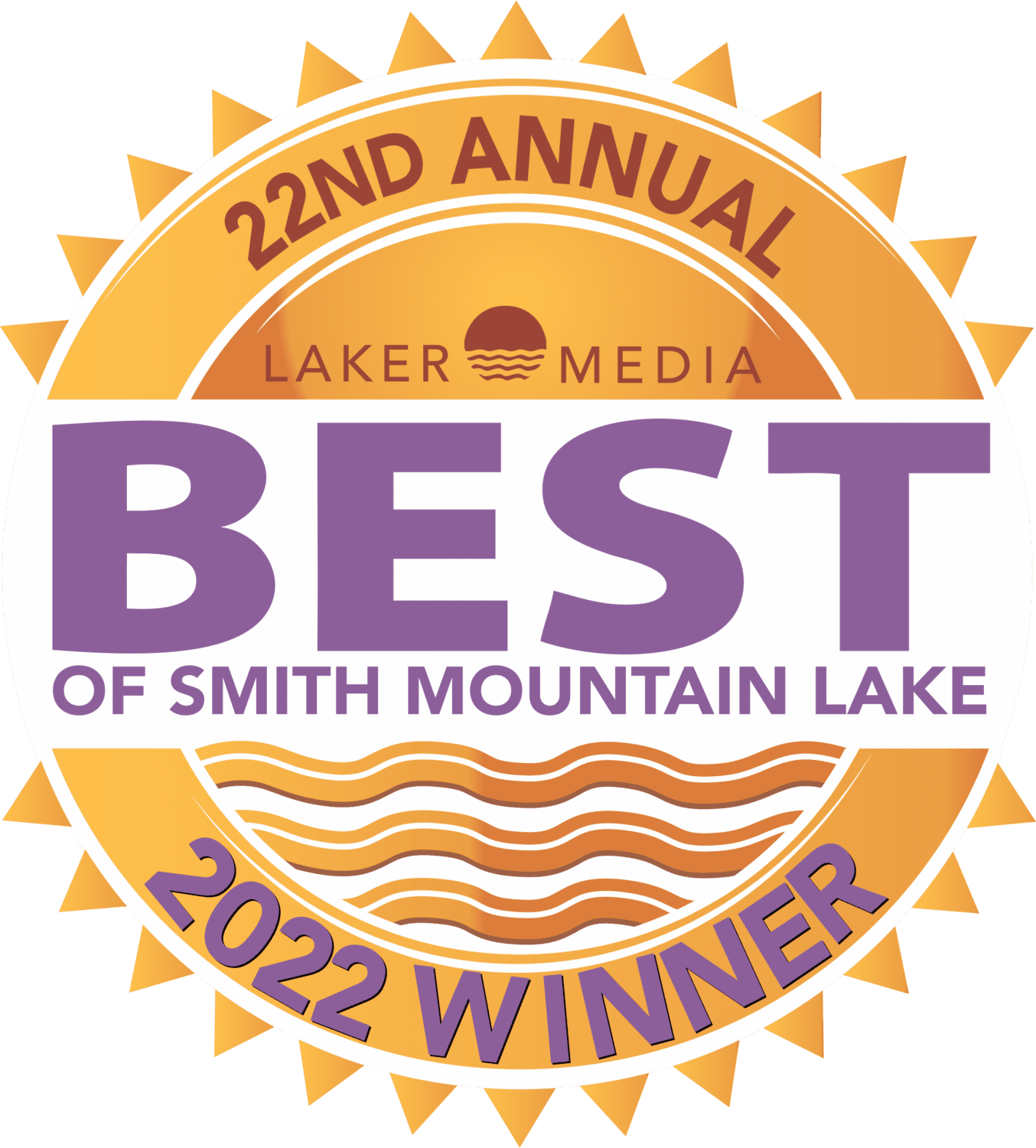 We won "Best of Smith Mountain Lake" in 4 categories this year!